What are the characteristics of Supercritical fluid extraction technology?
Supercritical fluid extraction and separation technology is to use the dissolveability of supercritical fluid is closely related to its density, and the density of supercritical fluid is greatly changed by changing pressure or temperature. In the supercritical state, the supercritical fluid is in contact with the substance to be separated, so that it selectively extracts components with different polarity, boiling point and relative molecular mass.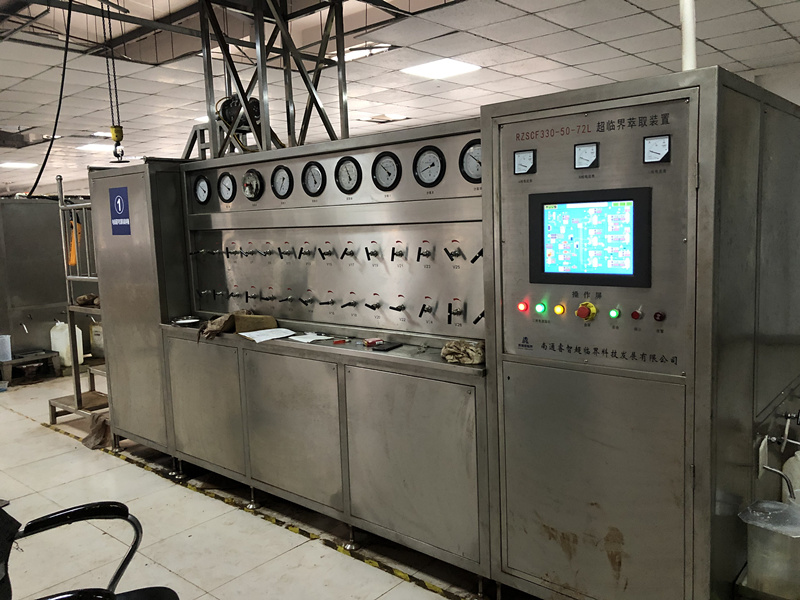 The characteristics of supercritical fluid extraction are: the extractant is a gas at atmospheric pressure and room temperature, and it is easy to separate from the residual phase and extraction group after extraction; Operates at lower profitability, especially suitable for the separation of natural substances; The solubility of the out-of-bounds fluid can be adjusted by adjusting the pressure, temperature, and entrainer, etc., and the extracted components can be introduced to the desired product by gradually intersecting temperature and pressure.
When extracting natural products by supercritical extraction method, CO2 is generally used as an extractant. The critical temperature and critical pressure are low, the operating conditions are mild, and the damage to the active ingredients is less, so it is especially suitable for handling high boiling point heat-sensitive substances, such as flavors, fragrances, oils, vitamins, etc.; In the supercritical CO2 extraction, the extracted substances can be precipitated by reducing the pressure or increasing the temperature, without repeated extraction operations, so the supercritical CO2 extraction process is simple. Therefore, supercritical CO2 extraction is particularly suitable for the extraction and purification of organisms, food, cosmetics and drugs.