Application of Supercritical carbon dioxide extraction technology
Supercritical carbon dioxide extraction technology is a new type of separation technology developed in recent years, because of its safety, energy saving, harmless, no residual solvent, solvent reusable, low operating temperature, strong selectivity, non-flammable and other advantages are more suitable for the separation and purification of physiologically active substances and natural products, so it has become an effective means of separating products in medicine, food, environmental protection, flavors and fragrances and other fields.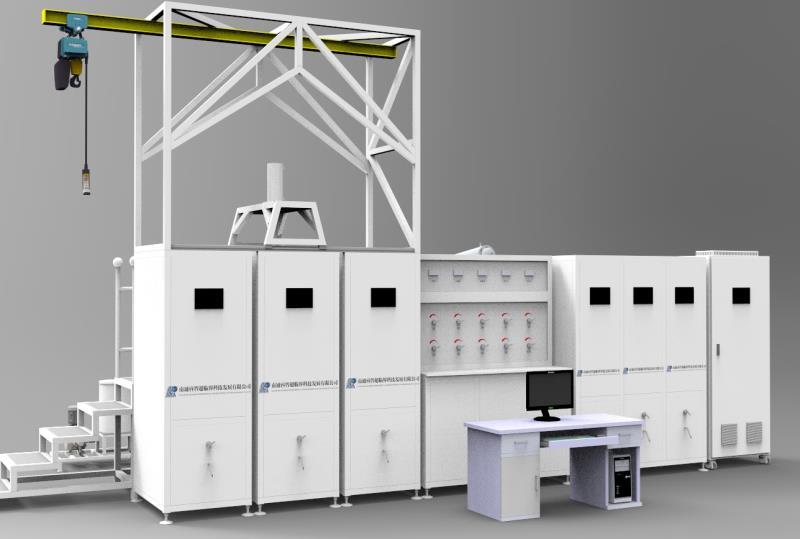 First, the basic principle and characteristics of supercritical technology
Supercritical fluid mainly refers to the fluid above the critical pressure and critical temperature, which has unique physical and chemical properties and has the advantages of liquid and gas; Small viscosity, close to gas; It is highly dense and close to liquid. The diffusion coefficient is tens or even hundreds of times larger than that of liquid. Therefore, supercritical fluids have strong solubility, good transportability and fluidity, and their pressure and temperature changes are more sensitive near the critical point. Among them, CO2 is widely used in actual industrial production, and its advantages are: low processing temperature, strong selectivity, non-flammable, safety, energy saving, solvent reusability, more suitable for food industry and pharmaceutical industry; The critical temperature is low, the product is easy to separate, there is no solvent residue, and it is more suitable for the separation of thermally unstable substances; The critical pressure is moderate and the transportation is convenient; Chemical properties are inactive, non-flammable, generally do not react with other substances, safe operation. Supercritical CO1 extraction technology also has its limitations: it is usually suitable for the extraction of small molecules and lipophilic substances, while for the extraction of large molecules and strong polar substances, entrainers need to be added and extraction needs to be carried out under certain conditions. Higher temperature and pressure. operation, so the requirements for process equipment are higher and the investment is larger [<>].
Second, the application of supercritical carbon dioxide extraction technology in medicine
The advantages of supercritical carbon dioxide extraction technology in extraction and separation are: low temperature, fast, high yield, good product quality and low cost, especially suitable for products with few resources, good curative effect, small dosage and high added value. Apply. The researchers conducted experimental research on supercritical carbon dioxide fluid extraction and established optimal extraction conditions. The resulting sample is extracted more completely and has fewer impurities. Reversed-phase ions have higher specificity and reproducibility for effective liquid chromatography. The dosing recovery rate was 98.78% and the relative standard deviation was 2.33%. This method is quick and easy. Environmentally friendly and environmentally friendly, it provides a feasible analysis method for the quality assurance of golden flowers. Compared with traditional extraction and separation methods, most of the raw materials required by supercritical CO2 extraction technology require alkaline reagents for alkalinization pretreatment. Relevant personnel carried out supercritical extraction and content determination of aconitum. The results showed that the content and yield of aconitum without pre-alkalinization were low, and the extraction effect after pre-alkalinization was significantly improved.