What are the prospects of small-scale extraction equipment for extraction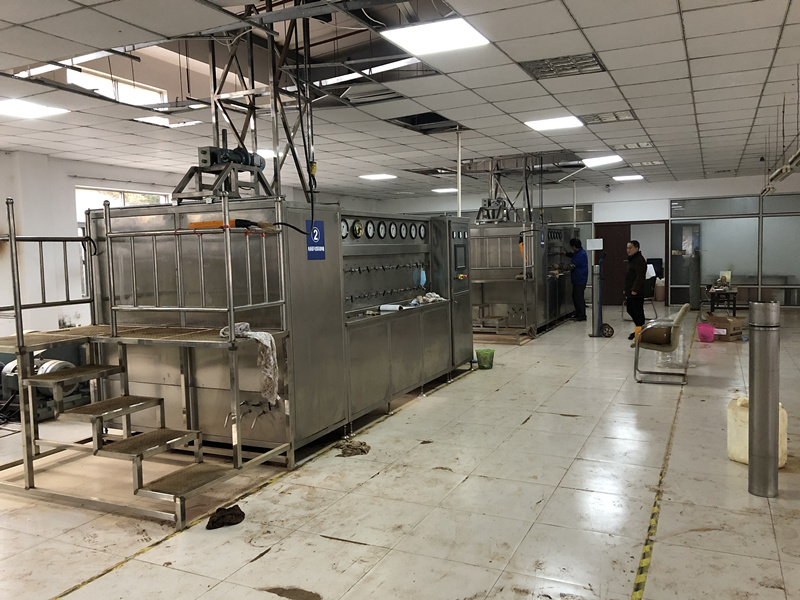 For a long time, the industrialization of extraction technology of small-scale extraction equipment is mainly simple supercritical CO2 interval extraction, and the materials after processing small-scale extraction equipment are mainly obtained by solid plants, and most of them are crude extraction mixtures. There are differences in the addition of additives to supercritical multivariate fluids and supercritical fluids from quantitative change to qualitative change. In particular, the new technologies of gradual selective extraction, recombinant extraction and distillation extraction of supercritical multi-fluids, including compound traditional Chinese medicine, processing of new preparations of ethnic medicines, deep processing of tobacco, deep processing of tea, and marine biological resources.
Small-scale extraction equipment extraction generally adopts supercritical water reaction and supercritical carbon dioxide reaction, water and carbon dioxide are no environmental pollution medium, supercritical fluid reaction engineering is suitable for the revitalization of emerging industries in the 21st century green industry application technology. Carbon dioxide gas is inexpensive, high purity, easy to manufacture, and can be recycled in production, effectively reducing costs
The advantage of small-scale extraction equipment extraction is that the extractant is a gas at atmospheric pressure and room temperature, and it is easy to separate from the extraction residue and extraction group after extraction, and the residual degree is low, which is especially suitable for separating natural substances. By adjusting the pressure, temperature, zodiac, etc., the solubility of the supersystem fluid can be adjusted, the density temperature and pressure can be gradually adjusted, and the extracted ingredients can be introduced into the desired product.
The extraction and separation technology of small extraction equipment uses the solubility of supercritical fluids, which is closely related to density, and greatly changes the density of supercritical fluids by changing pressure and temperature. Let the supercritical fluid in the supercritical state contact the substance to be separated, and selectively extract components with different polarity, boiling point height, and relative molecular mass.
When extracting natural products by small-scale extraction equipment, CO2 is generally used as an extractant. The critical temperature and critical pressure are low, the working conditions are mild, and the damage of active ingredients is small, especially suitable for the treatment of boiling point thermal sensing substances such as spices, spices, oils, vitamins, etc.
In supercritical CO2 extraction, the extracted substances are precipitated by lowering the pressure or increasing the temperature, so there is no need to repeat the extraction operation, so the supercritical CO2 extraction process is simple. Therefore, supercritical CO2 extraction is particularly suitable for the extraction and purification of organisms, food, cosmetics, drugs, etc.