Do you know about the supercritical CO2 extraction process and its influencing factors?
Do you know the supercritical CO2 extraction process and its influencing factors? The process of supercritical CO2 extraction varies according to different extraction objects and different tasks. It is generally divided into extraction section and separation section, where the extraction section refers to the transfer of solute from raw materials to carbon dioxide fluid, and the separation section refers to the separation of solute and carbon dioxide and the separation between different solutes. In the process of supercritical CO2 extraction, we are also affected by many factors, which require us to use different extraction processes to operate. These effects mainly include: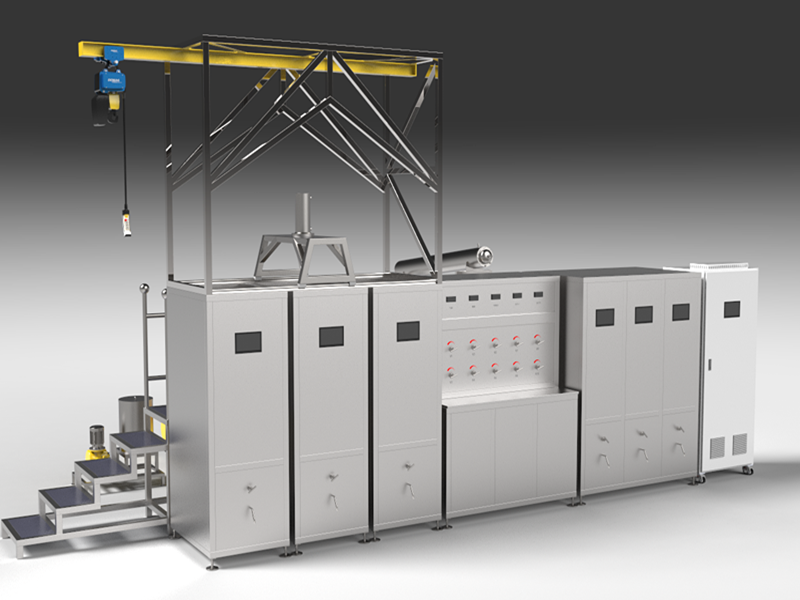 (1) The effect of extraction pressure
Extraction pressure is one of the most important parameters of SFE. When the extraction temperature is unchanged, the pressure increases, the fluid density increases, the solvent strength increases, and the solvent solubility increases. Different substances, its extraction pressure will be very different.
(2) The influence of extraction temperature
The effect of temperature on the solubility of supercritical fluids is complex. Under a certain pressure, the volatility of the extract increases with the increase of temperature, which increases the concentration of the extract in the supercritical gas phase, thereby increasing the amount of extraction; On the other hand, as the temperature increases, the density of the supercritical fluid decreases, resulting in a decrease in solubility and extraction amount. So we should pay attention to both aspects.
(3) The influence of raw material particle size
The particle size of the raw material can affect the extraction recovery rate, reduce the particle size of the raw material, increase the contact area between the solid and the solvent, and thus improve the extraction speed. However, if the particle size is too small or too fine, it will not only seriously block the screen, but also cause the filter at the outlet of the extractor to be blocked.
(4) The influence of CO2 flow
If the flow rate of CO2 is too large, the flow rate of CO2 in the extractor will increase, which will lead to a shortened residence time of CO2 and a decrease in contact time with the extract, which will affect the improvement of the extraction rate. On the other hand, with the increase of CO2 flow, the driving force of mass transfer during the extraction process can be increased, the mass transfer coefficient can be correspondingly increased, and the mass transfer rate can be accelerated, thereby improving the extraction capacity of SFE. Therefore, in SFE, the reasonable choice of CO2 flow is also very important.
(5) Selection of entrainer
The solvent extracted by supercritical fluid has non-polarity and weak polarity, and has high solubility for lipophilic substances and low solubility for substances with greater polarity. Therefore, a certain amount of polar components (i.e. entrainers) should be added, which can change the polarity of supercritical CO2 fluids and make them more widely used.