Advantages and disadvantages of supercritical CO2 extraction technology
Supercritical CO2 extraction, as the most widely used fluid in today's extraction technology, is not only safe, non-toxic and inexpensive, but also has the following obvious advantages over conventional extraction methods: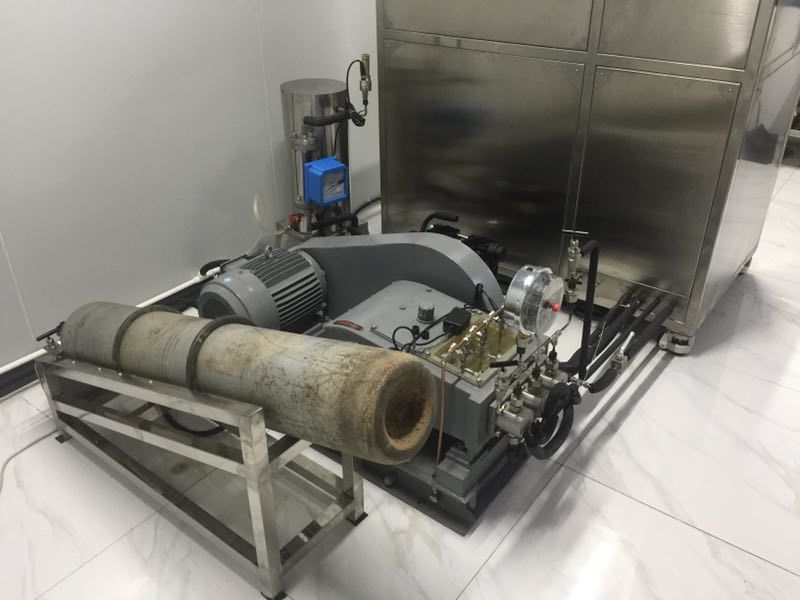 (1) The room temperature reaches 34 ~ 39 degrees Celsius, and we are wrapped in CO2 extraction gas during the extraction process, so that the heat-sensitive substances are not oxidized and degraded. It can completely retain biological activity, and extract substances with high boiling point, low volatility and easy pyrolysis at temperatures far below its boiling point;
(2) The extraction method is environmentally friendly and green, does not use organic solvents, there will be no solvent residue, the process will not cause harm to the human body and cause pollution to the environment, safe and reliable.
(3) Extraction and separation are combined into one. When the CO2 fluid filled with dissolved substances enters the separator, the CO2 and the extract quickly become two-phase (gas-liquid separation), and the immediate separation by adjusting the pressure or temperature not only has high extraction efficiency, but also consumes less energy, improves production efficiency and reduces costs.
(4) CO2 extraction is an inert gas, no chemical reaction in the extraction process, belongs to non-combustible gas, tasteless, odorless, non-toxic, very safe;
(5) Strong effect, high efficiency, fast time and short production cycle.
(6) The process is simple, easy to grasp, and the extraction speed is fast. Just change the temperature and pressure to achieve the purpose of separation.
(7) The antioxidant and bactericidal functions of supercritical CO2 extraction are also very good, which can ensure and improve product quality;
Of course, supercritical CO2 extraction technology is not a universal extraction technology, it has its scope of application like any other technology. We need to determine whether it is suitable for use based on its solubility in different substances.
It is worth reminding everyone that the solubility of supercritical CO2 for different substances is as follows:
(1) Lipophilic and low boiling point components can be carried out below 10 MPa, like aroma components in natural plants and fruits.
(2) In benzene derivatives, phenols with three hydroxyl groups and a compound with two hydroxyl groups of carboxyl groups can be extracted, and if it is a compound with more than three hydroxyl groups of carbonyls, it will not work.
(3) Substances with strong polarity, such as sugars, are difficult to extract below 40 MPa. The higher the relative molecular weight of a compound, the more difficult it is.