What environmental applications are suitable for supercritical CO2 extraction equipment?
Subcritical refers to the state conditions under which a substance exists, similar to supercritical extraction, and refers to a substance in which certain substances exist in fluid form at temperatures above their boiling point but below critical temperatures, and at pressures below their critical pressure. When the temperature does not exceed a certain value, the gas can be liquefied by pressurizing it, and above this temperature, no matter how much pressure can not liquefy the gas, this temperature is called the critical temperature of the gas. At the critical temperature, the pressure necessary to liquefy the gas is called the critical pressure.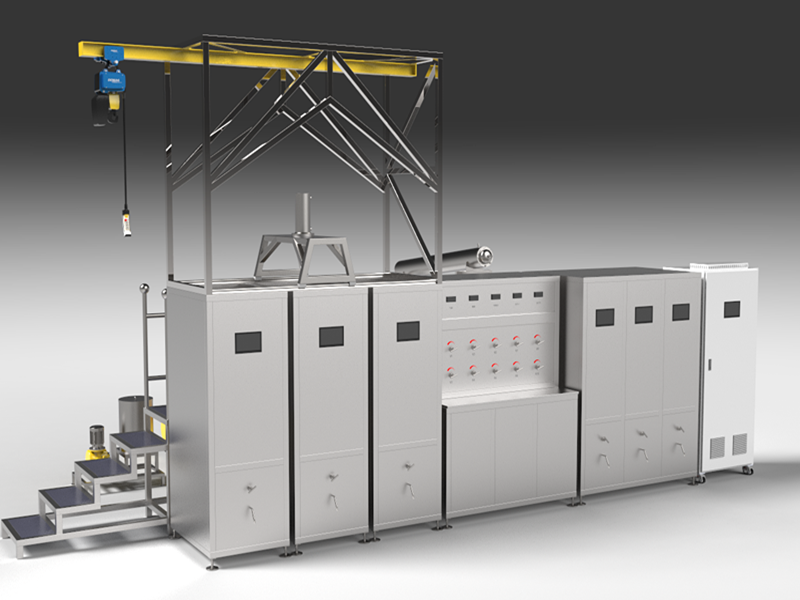 This extraction method is low-temperature processing, which can extract good quality active ingredients without solvent residue. However, the one-time investment of the equipment is large, because the extraction is carried out under high pressure, the volume of the extraction is small (the largest 1000 liters), the production capacity is limited, and industrial large-scale production cannot be formed, and the product cost is high. Adding a small amount of polar solvent can further expand the scope of application of supercritical CO2 extraction equipment to compounds with greater polarity.
The change of temperature of supercritical CO2 extraction equipment is reflected in the two factors affecting the density of the extractant and the vapor pressure of the solute, in the low temperature region (still above the critical temperature), the temperature increases to reduce the fluid density, and the solute vapor pressure does not increase much, therefore, the temperature of the solubility of the extractant can make the solute precipitate from the fluid extractant, when the temperature is further increased to the high temperature area, although the density of the extractant is further reduced, but the solute vapor pressure increases, the volatility increases, The extraction rate not only does not decrease, but tends to increase.
Nantong Ruizhi Supercritical Technology Development Co., Ltd. is a high-tech company committed to the integration of supercritical fluid process development and equipment manufacturing, the business scope mainly includes supercritical extraction equipment, supercritical fluid extraction, supercritical carbon dioxide extraction, small extraction equipment, industrial supercritical C02 extraction equipment, supercritical carbon dioxide extraction equipment, supercritical CO2 extraction equipment, large carbon dioxide extraction equipment, supercritical extraction, supercritical extraction, etc., welcome to inquire!