Application of Supercritical CO2 Extraction Equipment in the Chemical Industry
Supercritical CO2 extraction equipment is a chemical equipment that can efficiently extract materials. It is a chemical equipment that changes the material solvent that meets certain conditions into a state between the gaseous state and the liquid state, obtains a supercritical solvent, and uses the supercritical solvent to separate, purify or extract the extracted substance. Supercritical extraction equipment has the advantages of easy operation, reduced environmental pollution, increased yield and higher utilization purity. It has been widely used in pharmaceutical, food and other chemical fields.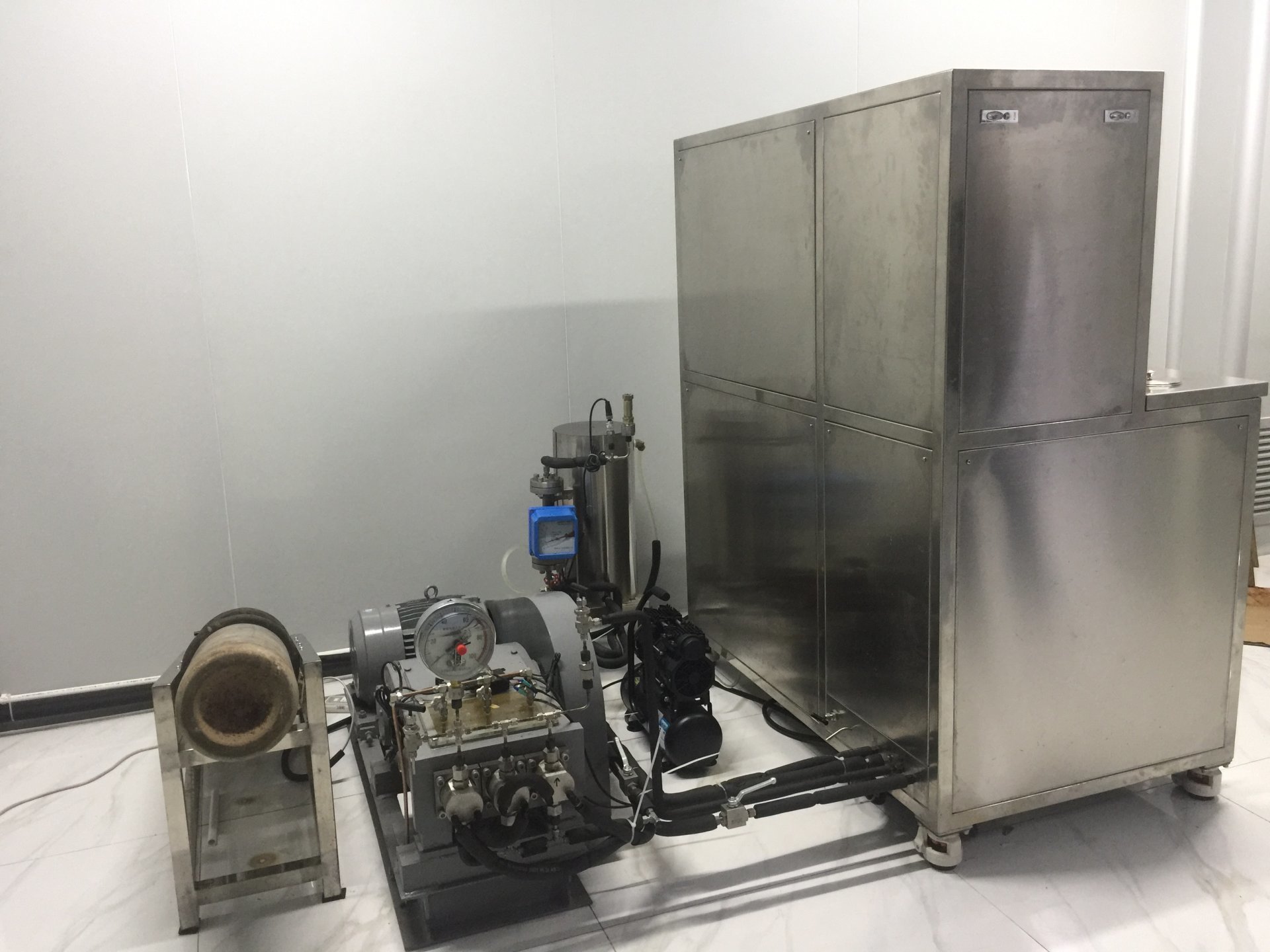 Supercritical CO2 extraction equipment has played an important role in the production of pharmaceutical fields. It improves extraction yield and is more economical and practical than traditional chemical techniques. In addition, plant extracts extracted by supercritical extraction equipment can retain more active ingredients and produce bioactive natural medicines. It is also widely used in the production of natural flavors. Supercritical extraction equipment can improve the separation efficiency of these substances, thereby reducing chemical waste in flavor production. Their aromas are also more natural and intense, and they are suitable for a wide range of fragrance applications. Because supercritical extraction technology has the advantages of effectiveness and safety, it is also widely used in chemical separation. Supercritical extraction can be used for large-scale production of individual organic or inorganic compounds, separation of impurities, increased yield, etc.
Supercritical CO2 extraction equipment can be used as an environmentally important tool, such as for the recovery of organic solvents, pollutant treatment, etc. The use of supercritical extraction technology can reduce the risk of air pollution and reduce the possibility of waste spillage. It is widely used in the food field. For example, plant pigments, plant essential oils, etc. are extracted to make them more able to retain their color and smell. At the same time, supercritical extraction technology can also increase the transparency of certain foods by removing their pigments.
Supercritical CO2 extraction equipment technology for the preparation of nanomaterials is very promising. Nanomaterials have a wide range of application prospects as specific substances due to their unique properties. The supercritical extraction technology can effectively control the particle size and morphology of nanoparticles, thereby greatly improving their performance. It is widely used in the field of chemical production and can provide very strong support for industrial development. The advanced and unique nature of its technology has also become an important factor to promote the development of the industry in the future.
Supercritical CO2 extraction equipment can adjust the composition of extracted substances by physical methods, so its extraction results can be more accurate, and higher efficiency and better results can be achieved. Technology has many advantages and can be widely used in many fields. In the future, with the continuous development of this technology, it is believed that its application value will be further expanded.